Synthesis and characterization of graphene/metal oxide nanocomposite for electromagnetic wave attenuation
Ramy Sadek
Synthesis and characterization of new nanothermites for energetic applications
Ahmed Emam
Removal of heavy metals from phosphate ore
El-Mahdi Lakhdissi
Plastic valorization (electronic plastic waste recylcing)
Kazem Advari
Techno-economic analysis and assessments for commercialization of technologies
Raja Muhammad Afzal
Acid leaching process for removing heavy metals from phosphate ore.
Afshin Fallahi
Ion exchange resin extraction process
Ali Khazraei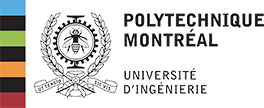 Synthesis and characterization of graphene / metal oxide nanocomposite
Ramy Sadek
In this research the dependence of electromagnetic shielding efficiency on several parameters such as the reduction process of graphene oxide, metal oxide magnet types and the exposure to elevated temperature will be evaluated and examined, also, evaluation of the mechanical properties with an optimization for all the parameters to afford a suitable efficient (r-GO) hybrid (inorganic /organic) nanocomposite for industrial production to serve many civilian and military applications.
Techno-economic analysis and assessments for commercialization of technologies
Raja Muhammad Afzal
Dr. Raja is currently involved in Techno- Economic and scale up analysis of various OCP provided Patents. Most of these inventions are related to the production of phosphoric acid, valorization of phosphate waste rocks and purification processes for phosphoric acid. The produced phosphoric acid ranges from electronic grade to food, pharmaceutical and fertilizers grades. The other parallel OCP task is the design modification of flash dryers and application of indirect dryers for the phosphate drying. The importance and purpose of this project is to reduce carbon foot print by reducing or replacing fossil fuels consumption and suggesting drying operations which can be operated by green energy i.e., wind and solar. The project involves the techno-economic and optimization analysis for different scenarios considering different sources of fuel for drying process.
Synthesis and characterization of new nanothermites for energetic applications
Ahmed Emam
The goal of my research project is to progressively develop nanoenergetic material (nanothermite) with high heat released, reactivity, combustion gaseous product and hence improving combustion pressure, decrease ignition temperature and sensitivity, to fulfill the increasing demands in micro scale propulsion systems and green imitating explosives. At the beginning, extensive evaluation of the potential impact of different carbon nano materials (graphene oxide, reduced graphene oxide, carbon nanotubes and carbon nanofibers) will typically perform on the combustion properties of nanothermites. Prepared nanothermites based on oxygenated oxidisers as a reactive alternative to metallic ones, represented by potassium perchlorate and nano aluminum powder. Then, comparative studies between different metallic and oxygenated oxidizers tertiary nanothermites will be done reasonably to positively identify the potential impact of each oxidiser on the superior performance of nanothermite. In addition, carefully specify the role of each one and its possible application (heat or pressure). After that, synthesis and consistent characterization of thermite compositions based on an energetic metal organic framework (free of Al) will be properly conducted as a green thermite. Finally, the beneficial effect of energetic polymers on the thrust performance of nanothermite will be adequately investigated for microthruster specific application.
Acid leaching process for removing heavy metals from phosphate ore
Afshin Fallahi
Afshin is currently working on acid leaching along with acid regeneration liquor from the leaching process. This research is related to an acid leaching process for heavy metals removal, cadmium in particular, from phosphate ore. The phosphate ore is treated with an acid in a reactor to extract cadmium and other heavy metals such as arsenic from the ore. The treated phosphate ore with low cadmium and heavy metal content is then filtered and dried. The lixiviant containing the heavy metals extracted from the phosphate ore is produced during the leaching treatment and recovered after filtration. The lixiviant is then treated with an acid to precipitate the heavy metals and regenerate the acid.